Jacob Dunaway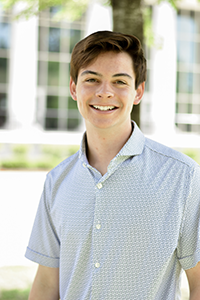 Brand Ambassador
Jacob Dunaway (he/him) is a sophomore from Madison, Mississippi majoring in Marketing with a minor in Public Relations.
Jacob is a Brother of AKPsi, a Peer mentor for Culverhouse College of Business, a Collabful Campus Ambassador, and a part of the Admin team at University Programs.
In his free time, Jacob likes to run, hang with friends, and travel.
Jacob's favorite quote: "They always say time changes things, but you actually have to change them yourself" – Andy Warhol
Bailey Foster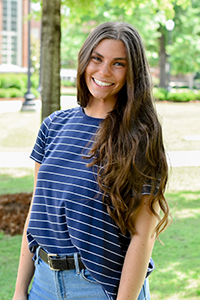 Photographer/Videographer
Bailey Foster (she/her) is a junior from Tuscaloosa, Alabama with a major in Human Development and a minor in Family Studies.
Bailey is a photographer/videographer at University Programs.
In her free time, Bailey enjoys listening to true crime podcasts while lifting weights, traveling to new hiking destinations and spending time in the sun with family & friends.
Bailey's favorite quote: "Courage is being scared to death but saddling up anyway." – John Wayne
Gabrielle Horne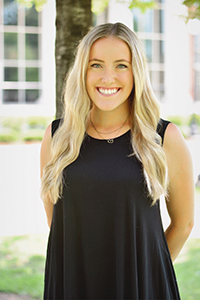 Graphic Designer
Gabrielle Horne (she/her) is a senior from Portland, Oregon double majoring in Advertising and Studio Art (with a concentration in Digital Media)
Gabby is a member of Alpha Omicron Pi (served as Executive Secretary and Marketing Chair), Art Director and current Creative Director of Capstone Agency.
In her free time, Gabby enjoys attempting to become Tiktok famous, watching every show on Netflix and Hulu, listening to Blink-182, and running.
Gabby's favorite quote: "Doth mother know you weareth her drapes." – Tony Stark
Meaghan Hutchison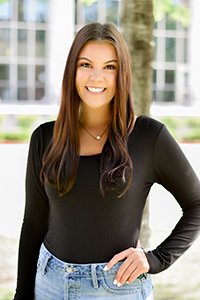 Photographer/Videographer
Meaghan Hutchison (she/her) is a junior from Dothan, Alabama majoring in Creative Media with a minor in American Studies.
Meaghan is the Social Media Coordinator for Baptist Campus Ministries & a Photographer and Videographer for University Programs.
Meaghan enjoys taking photos with her friends, laying by the pool, and watching New Girl & Friends.
Meaghan's favorite quote: "I feel that there is nothing more truly artistic than to love people." – Van Gogh
Christian Jackson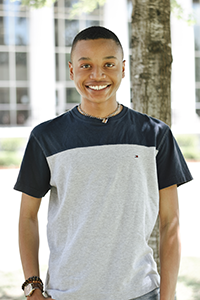 Brand Ambassador
Christian Jackson (he/him) is a senior from Montgomery, AL majoring in Public Relations with a minor in Political Science.
Christian is a C&IS Ambassador, and a Media Coordinator for the Capstone Agency.
Christian enjoys reality tv, YouTube, Big Little Lies, Instagramable meals, nature walks, memes, and tiktoks.
Christian's favorite quote: "Life isn't always about diamonds and rosé…. but it should be!" – Lisa Vanderpump
Morgan Jacobs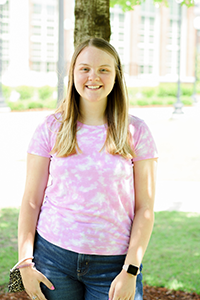 Event Programmer
Morgan Jacobs (she/her) is a senior from Birmingham, AL majoring in Communication Studies with a minor in Civic Engagement and Leadership.
Morgan is a Senior Social Media Director for General Art Club, Member of the Honors College, and an AMP Student.
In her free time Morgan likes to run, spend time with my family, draw, and travel.
Favorite quote: "Bloom where you are planted" – unknown
Selena Ortega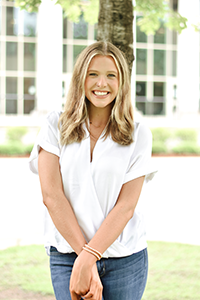 Brand Ambassador
Selena Ortega (she/her) is a Senior from Tampa, FL majoring in Public Health with a minor in Neuroscience and Psychology.
Selena is involved in Delta Gamma, Hands in Health, Alabama Student Rural Health Association, and the UA Neuroscience Society.
In her free time, Selena likes to hang out with her labradoodle "Bear," run, watch crime TV shows, and play board games.
Selena's favorite quote: "Do not worry about anything; instead, pray about everything."
Kensey McMahon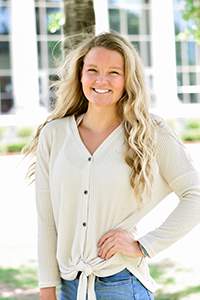 Event Programmer
Kensey McMahon (she/her) is a senior from Jacksonville, Florida majoring in the Accelerated Master's Program for Public Relation and minoring in Advertising Communication Studies.
Kensey is Captain of the UA Swim and Dive Team, a member of the Student-Athlete Advisory Committee, Emerging Tide Leaders, Big Brother Big Sister, and an AMP student.
Kensey loves being outside, going to the lake, paddle boarding and playing spike ball with friends.
Kensey's favorite quote: "If you set goals and go after them with all the determination you can muster, your gifts will take you places that will amaze you." – Les Brown
Vanessa Thraen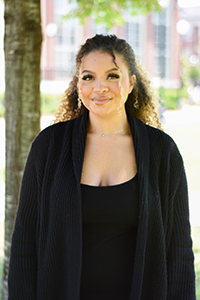 Brand Ambassador
Vanessa Thraen (she/her) is a senior from Minneapolis, MN majoring in Public Relations with a minor in Communication Studies.
Vanessa is a part of the social media team for Nineteen Fifty-Six Magazine, Social media team for Alice Magazine, and a Brand ambassador for University Programs.
In her free time, Vanessa enjoys spending a ridiculous amount of time on TikTok, playing with her dog Romeo, binging trashy reality TV, turning down plans to go out, and eating chipotle in her bed.
Vanessa's favorite quote: "We must be willing to let go of the life we planned so as to have the life that is waiting for us." – Joseph Campbell
Treyon Turner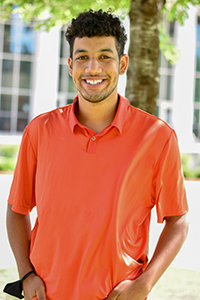 Brand Ambassador
Tre Turner (he/him) is a Sophomore from Tuscaloosa, AL majoring in Marketing.
Tre is involved in the Admin Team Lead and a member of Lambda Sigma.
In his free time, Tre enjoys binging Keeping Up with the Kardashians, Dance Moms, and TikTok. He also enjoys going to Target and traveling with friends/family.
Tre's favorite quote: "You get in life what you have the courage to ask." – Oprah Winfrey
Camryn Wick

Graphic Designer
Camryn Wick (she/her) is a senior from San Diego, CA majoring in Advertising with a minor in Art.
Camryn is a Member of the Panhellenic PR team and Pi Beta Phi.
In her free time, Cam enjoys going to the gym, laying by the pool, traveling, and watching the Real Housewives.
Cam's Favorite quote: "Everything you can imagine is real." – Pablo Picasso